Proceeds from Figurenotes resources go to Drake Music Scotland. This wonderful charity enables people with disabilities to learn, compose, and perform music.
"Our vision is to transform people's lives through the power of music. We play a lead role in making Scotland a place where ground-breaking new music featuring skilled musicians and composers with disabilities comes alive for everyone. We reshape the definition of musicians, musical instruments and ensembles, building momentum as the country's centre of expertise in inclusive music technologies and as an innovator on the international stage."
Figurenotes is incorporated into almost every one of their projects. Pete Sparkes, Artistic Director of Drake Music Scotland, tells us how Figurenotes has improved their ability to deliver music sessions and unlocked the huge potential of their participants.
"The brilliance of
Figurenotes
is its
simplicity
. This notation has allowed us to work with schools and individuals who have previously found it difficult or impossible to fully participate in music. In much of the instrumental teaching world there is a focus on standard notation. While this method clearly works well for some pupils, and there are always examples of wonderful young musicians who have learned this way, we believe that a significant number of people never learn to play music because the teaching methods do not suit their learning style.
Figurenotes is simple, concrete and adaptable
.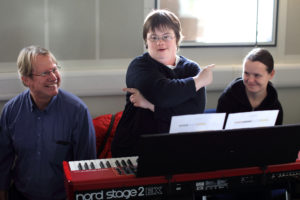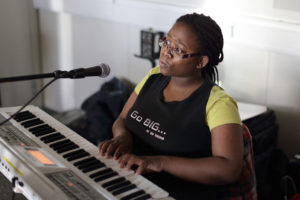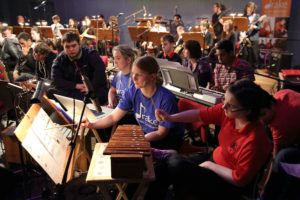 One of the main benefits of using Figurenotes is that through early success we can build confidence and motivate further learning. Lack of confidence to tackle learning challenges is a major reason why some people give up music. There is a common perception that you need 'innate talent' to succeed. This is at best, misleading, and at worst, prevents participation in music. We know that early success with an instrument can lead to the realisation "I can play music."
This powerful motivation leads to increased confidence and future success
. We use Figurenotes throughout our programme – all over Scotland and beyond. On a Monday morning we have piano pupils working with their teachers on new Figurenotes tunes. Tuesdays see our flagship
Digital Orchestra
devising new music using
magnetic shapes
and a whiteboard. Wednesday sees a training session for musicians from the
Scottish Chamber Orchestra
using Figurenotes to create more accessible resources for their
Masterworks project
. On Thursday, our Associate Musician is leading a school band using Figurenotes Guitars and iPads. And on Friday we continue our development of
eye-gaze technology utilising Figurenotes colours
. This is just a snapshot of the
diverse range of projects
we deliver.
Figurenotes makes these projects possible and we love it
."
Proceeds from Figurenotes resources go to Drake Music Scotland, so not only do you get great resources to support your own work, you also get the warm feeling of enabling them to continue their important work in inclusive music.
Come and celebrate 20 years of incredible music-making at their 20th anniversary concert, Centre Stage, to see the work you've been supporting.