If you've ordered Figurenotes Stickers recently, you might have noticed a slight change in their design. The same shapes and colours as before, but without the shadows.
We think this makes the shapes clearer and easier to see on the instrument – and you seem to agree! Thank you to everyone that has helped us with testing and feedback.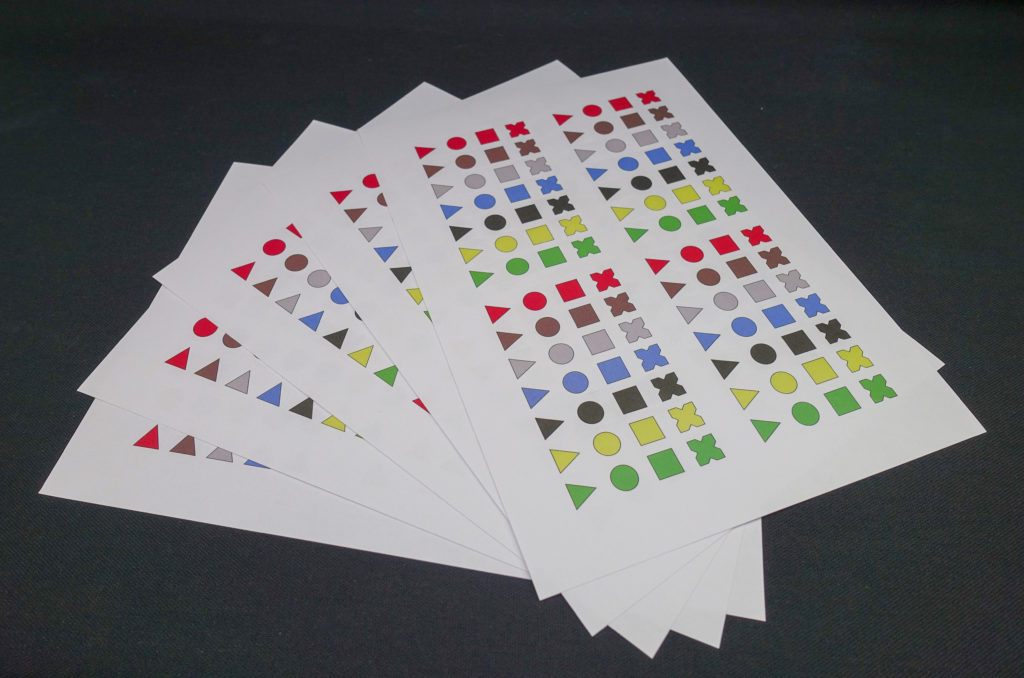 Each sheet of Figurenotes Stickers gives you enough for 4 keyboards; you can use them on other instruments too. For the best deal, get our Figurenotes Stickers Value Pack.
Not sure how the stickers work on your instrument? Check out our handy instrument guides and sticker charts, available on our Resource Base under the Instruments tab.