It was a long wait, but our first in-person training since the pandemic started took place last week. It was an absolute joy.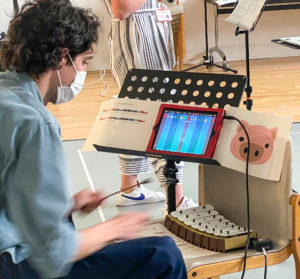 We delivered training to new Associate Musicians of Drake Music Scotland who are working with the Sound Explorers projects. They spent two days in the company of Drake Music Scotland staff, with in-depth sessions learning about technology and Figurenotes.
Lauren and Rebecca took our new musicians through a fun play-together on instruments they do not usually play, forming a makeshift band. As always, the shorty bass proved very popular, especially with Figurenotes making it easy to play!
Our wee band was grooving away to tunes by Ray Charles, Dolly Parton, Nancy Sinatra, and Ben E. King – all while learning about ensemble skills, leading a group, reading Figurenotes notation, catering for mixed-abilities, and choosing accessible repertoire.
For the second day, we took on a scheme of work based around a story, The Gingerbread Man, with a whole host of extension activities. This activity includes composition, turn-taking, performance, and much more! We'll be featuring this in our online training course in September too, so make sure to bag your place before they all get snapped up. You can find out more through our training pages.
There were giggles galore when performing our story, complete with musical motifs composed by the group. The dramatic narration and turn-taking kept everyone on their toes, and Saint-Saëns would have been impressed with our animal inspired tunes and sounds.
So much fun was had, all through learning-by-doing, which we love!
We may have been socially distanced and masked, but that allowed us to feel safe, explore music together, and have some great discussions. Thank you to everyone involved in this training.
Want to join in?
If you'd like to join us for some more Figurenotes fun and games, book your place on our 'Figurenotes – Developing Your Practice' course. Running online over 4 sessions, we dive into the fundamentals of music-making with Figurenotes for all music leaders and teachers. Come and join in the fun!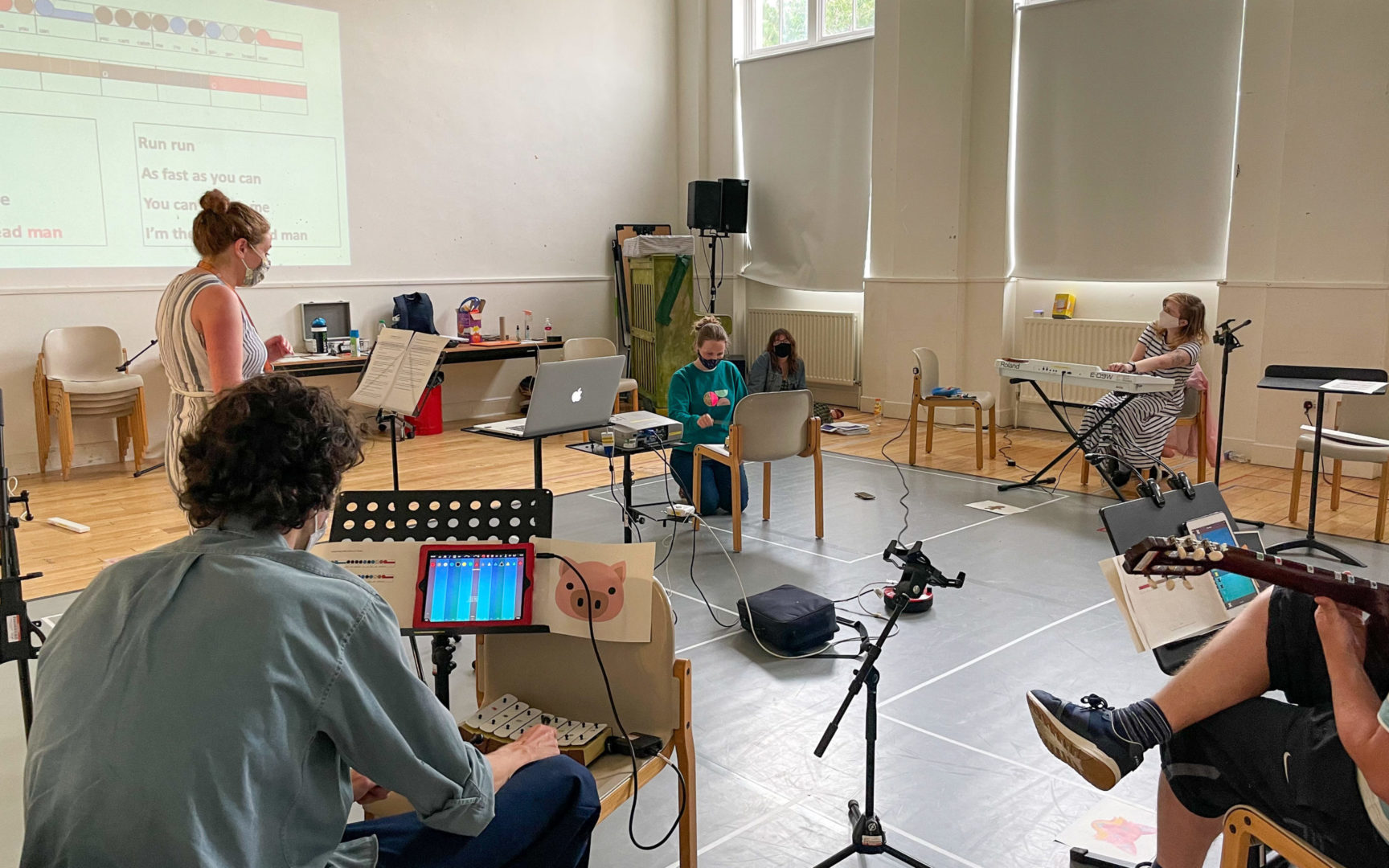 Transcript of video lyrics:
9 to 5. For service and devotion, you would think that I would deserve a big promotion. Want to move ahead, but the boss won't seem to let me. I swear sometimes that man is out to get me.