New improved software you can access from any internet enabled device.
---
Our Figurenotes software has undergone a much needed makeover. You can now access your Figurenotes tunes from any device with an internet connection! You are no longer tied to one computer, and there is a boat load of cool new features to boot.
Plus, you can access the software on iPads and tablets, meaning less printing, more playing!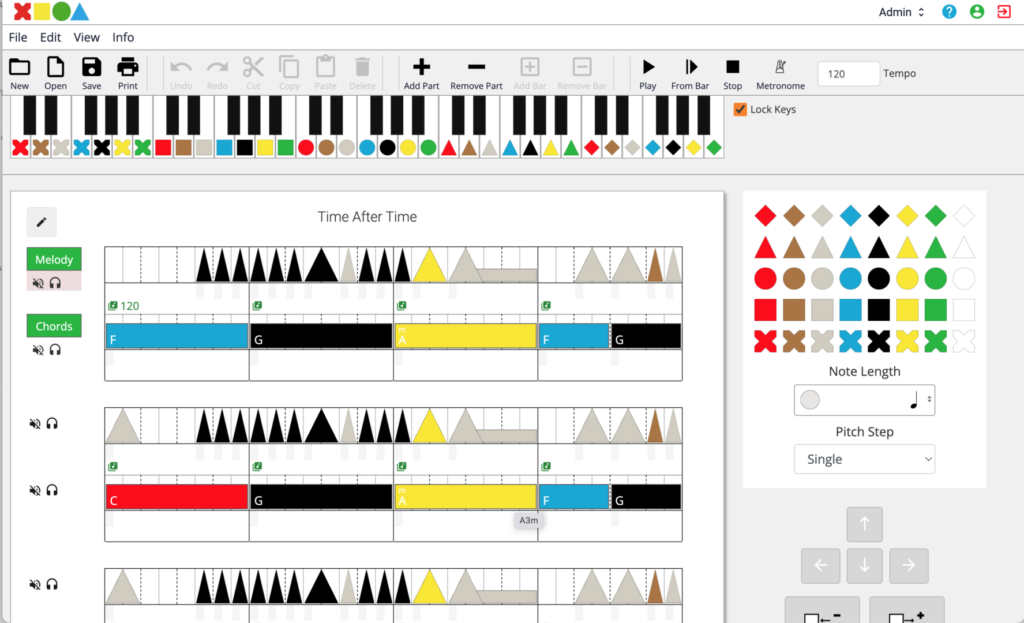 You'll be able to create, access and store your own Figurenotes scores as well as import and use existing tunes, simply by logging in to your account and accessing via any internet-enabled device.
Figurenotes latest features include:
Compound time signatures
Change time signature or tempo mid-piece
Computer keyboard note input
Fix note-length input to make writing a breeze
Screen-reader compatibility BETA
Text boxes and performance directions
Sing up today at notate.figurenotes.org
Add coupon code FNWEB1 at checkout to get £10 off.
---
We have lots of online software tutorials and software FAQ's to help you navigate all these new fancy features.
For more info visit our website or drop us an email at: figurenotes@drakemusicscotland.org
Thanks to our funders ScottishPower Foundation who made this possible.